DoubleCloud Global AWS Summit
Fast. Simple. A platform for sub-second analytics in less than 10 minutes DoubleCloud's platform helps you build sub-second data analytical solutions and pipelines on proven open-source technologies like ClickHouse® and Apache Kafka®.
Visit us at the stand G13
Come to our speaking slot: From Insights To Action — Customer-Facing, Sub-Second Analytics for Strategic Growth
Are you building a data product? Do you have internal or external customers and partners that consume the analytics from your data? Join DoubleCloud's session to discuss how business critical analytics should be built, how to achieve sub-second speeds using open-source technology whilst reducing costs — all with real customer use cases.
Explore DoubleCloud's platform:
DoubleCloud on Amazon Web Services
DoubleCloud is hosted on AWS and can also work inside your AWS account
A managed service that takes care of daily backups, security, patching, monitoring, sharding configuration, replicas, and load balancing
A platform for building sub-second analytics with managed open-source technologies
We are an official AWS certified technology partner. The DoubleCloud platform has fulfilled all requirements and passed technical review by the AWS team.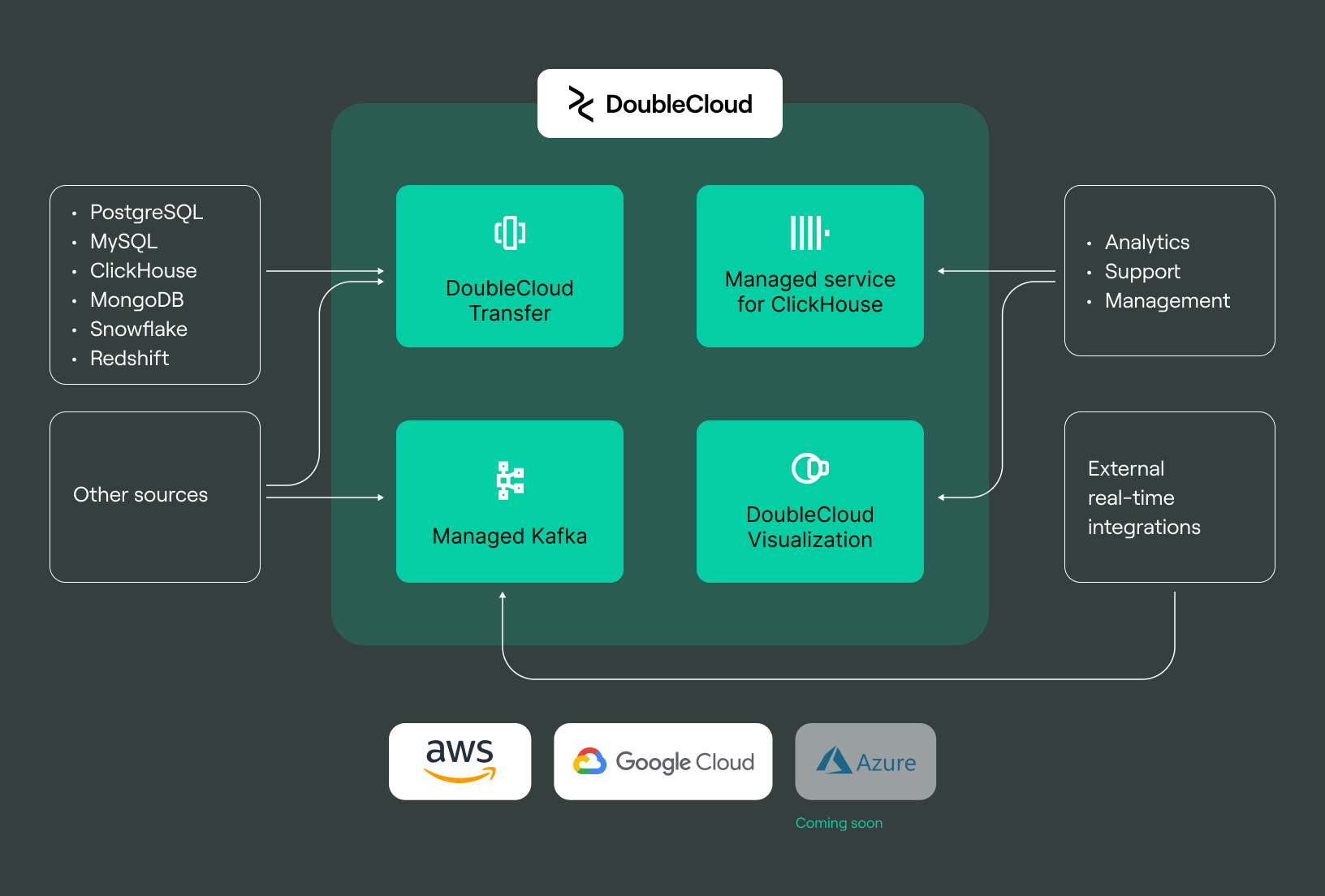 Bring Your Own Account (BYOA)
Users will now be able to connect their own AWS VPC and deploy Clickhouse®️ or Apache Kafka®️ clusters in their own AWS account. All computations, data, backups, and encryption keys will stay under the users account and direct control.