FinTech data analytics
Take your fintech product to new heights with the real-time analytics platform by DoubleCloud.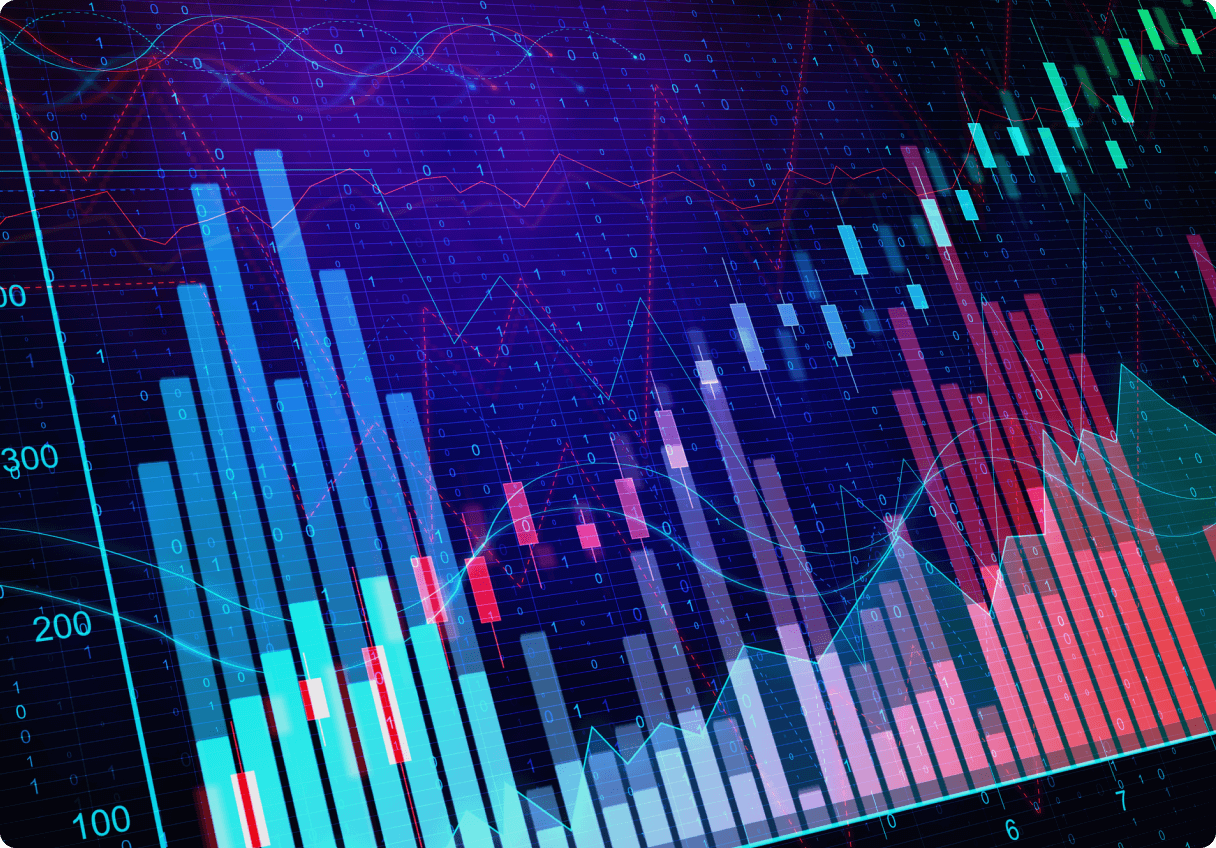 Key challenges in building solutions
Large volumes of data: Managing and processing large amounts of financial data can be overwhelming, especially if it accumulates rapidly from various sources.

Data integration and aggregation: Fintech companies often need to gather data from diverse sources, such as payment gateways, trading platforms, and financial institutions.

Low latency requirements: In the fast-paced financial landscape, real-time insights and low latency of up to milliseconds are critical for informed decision-making and maintaining a competitive edge.

Access control: Flexible data access control should be an integral part of the financial data platform, allowing fine-tuned levels of data access to ensure data integrity and security.

Ensuring data security and availability: Implementing robust security measures, including end-to-end data encryption, and compliance with industry standards.
FinTech use cases where real-time analytics is vital
Fraud analytics
Detect red flags and anomalies in financial transactions with DoubleCloud's real-time analytics. Our platform empowers fintech companies to proactively identify potential fraudulent activities and swiftly respond to safeguard both customers and business interests.
Predictive analytics
Harness the power of DoubleCloud's vast data capabilities to manage risks and build scoring models using ML algorithms. Empower your fintech company to make data-driven decisions and stay ahead in the market with advanced risk management strategies.
Product analytics
Fuel product development and enhance customer experiences with comprehensive product analytics, that enable fintech firms to optimize KYC procedures, improve conversion rates, and continually refine their offerings for maximum customer satisfaction.
With our platform you are free to either build a cost-efficient solution from scratch or enhance your existing batch analytics architecture by adding a data store that will significantly accelerate your analytics, achieving sub-second performance.
Enjoy benefits of our platform
Open-source and cloud agnostic
Use the original ClickHouse and Kafka distributives wherever you like without vendor lock-in.
Scalability
Add more Kafka brokers or ClickHouse nodes and scale ingestion as you grow. For instance, the biggest production Clickhouse cluster is 2000 servers without performance degradation.
High availability and fault tolerance
Resizing and configuration without downtime, high availability configurations without a single point of failure for both: Clickhouse and Apache Kafka.
Bring Your Own Account (BYOA)
Enhance security and cost efficiency by integrating your existing cloud account, allowing you to leverage specialized pricing and arrangements.
Complianсe and security
DoubleCloud is SOC2, ISO/IEC 27001 certified provider and our solution ensures their most efficient backup, deployment, and scaling.
Why Loja Integrada & Pagali chose DoubleCloud to handle vast financial data processing?